Coronavirus: What does shielding mean?
In July, Government advice for those shielding in England will change. We look at what these changes mean for you if you have been told to shield.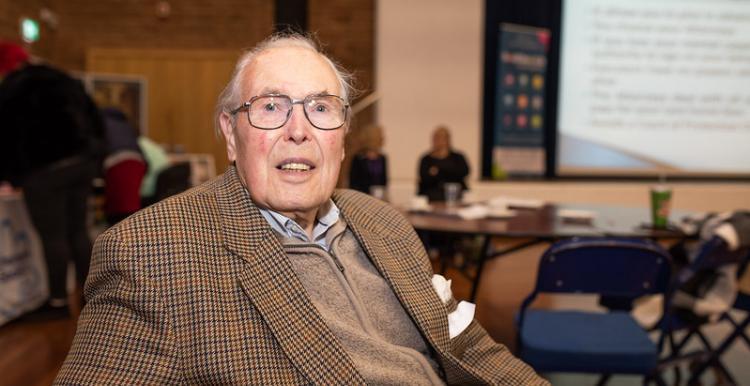 Changes to shielding advice
From 6 July 2020 
You may, if you wish, meet in a group of up to 6 people outdoors, including people from different households, while maintaining strict social distancing i.e. stay two metres apart;   
You no longer need to observe social distancing with other members of your household;  
In line with the wider guidance for single adult households (either an adult living alone or only with dependent children under 18) in the general population you can also form a 'support bubble' with one other household. All those in a support bubble will be able to spend time together inside each other's homes, including overnight, without needing to socially distance.  
All other advice around shielding remains the same and will remain unchanged until the end of July.  
From 1 August 2020 
The Government's advice will be that you no longer need to shield. Instead the advice will be to adopt strict social distancing. This means that you should take particular care to minimise contact with others outside your household or support bubble.  
It also means: 
You can go to work, if you cannot work from home, as long as the business is COVID-safe;  
Children who are clinically extremely vulnerable can return to their education settings if they are eligible and in line with their peers. Where possible children should practise frequent hand washing and social distancing;  
You can go outside to buy food, to places of worship and for exercise but you should maintain strict social distancing; and  
You should remain cautious as you are still at risk of severe illness if you catch Coronavirus, so the advice is to stay at home where possible and, if you do go out, follow strict social distancing.
Go to the government's advice on shielding
Tell us about your experience of care while shielding
Has your health and/ or social care been disrupted by COVID-19 while shielding? Whether it's good or bad, we want to hear from you.
It only takes five minutes and your feedback can help NHS and social care services understand the steps they can take to improve care for you and your loved ones.
Will there be changes to the support I receive? 
The food and medicine boxes facilitated by the National Shielding Service will stop as of 1 August, with everyone now being advised that they can visit shops and pharmacies.  
Other forms of support – such as priority supermarket delivery slots and the NHS Volunteers Scheme, amongst a range of local volunteer schemes – will continue. If you are concerned about the support available to you after 1 August, you can contact the Liverpool City Council Good Neighbour Scheme. 
Am I still classed as 'clinically extremely vulnerable? 
Yes. The categorisation of 'clinically extremely vulnerable' will remain in place and people in this group should continue to follow their specific guidance specific, available here. 
You should have been written to about these changes. If you haven't been contacted, please contact your GP. 
Will I be told to shield again? 
After 1 August the Government will continue to maintain the Shielded Patient List. The Government will monitor the virus continuously over coming months and if it spreads too much, you may be advised to shield again. 
Shielding guidance has been and continues to be advisory. 
Why is the advice changing? 
All Government decisions on shielding advice are led by the latest scientific evidence.  
The latest evidence shows that the chance of encountering Coronavirus in the community has continued to decline. Four weeks ago, around one person in 500 had the virus. Last week it was even lower with less than one in 1,700 people having the virus.  
As a result, the Government believes that advice to people that are shielding can be relaxed.