NHS Liverpool CCG responses to questions asked during Covid-19 Vaccination Focus Group - February 2021
On 22nd February 2021 we held a vaccinations focus group with members of the public. The focus group was also attended by a representative from NHS Liverpool CCG who has answered questions which arose about the Covid-19 vaccination process.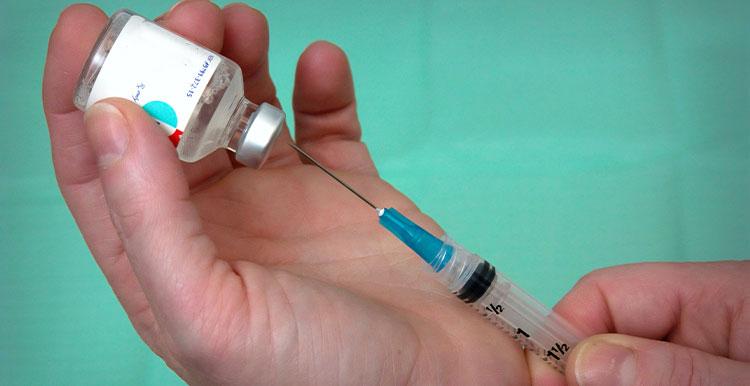 Our vaccination focus group which took place in February 2021 highlighted some of the questions and concerns that people in Liverpool have about the Covid-19 vaccination process. 
Representatives from NHS Liverpool CCG committed to answering the specific questions that were asked during our focus group. Many more questions and concerns are covered on the Frequently Asked Questions page of the Liverpool CCG website.
A summary report of the focus group will follow shortly but the CCG responses to the questions asked on the day is produced in full below.
Questions submitted by focus group participants:
Liverpool has chosen to have as many vaccination centres as possible, including some 'pop ups' to keep it as local as possible.
A roving vaccination team for Liverpool has been established for housebound patients who are unable to attend a vaccination centre for medical reasons. If your GP record shows that you are clinically housebound and you haven't been contacted yet, you should contact your GP practice to request this as soon as possible. However, we would ask people to make every effort to attend a clinic location if at all possible because we can get through patients more quickly in a clinic setting than on home visits.
If existing GP records do not recognise you (or a family member) as housebound, but you think that they require a home vaccination, you should discuss this with the GP practice.
Those eligible for the vaccine might receive a national (NHS) text or letters, but they can still choose to be vaccinated through the local GP-led vaccination service if they would prefer. You don't need to get in touch with your GP to request this – you'll be invited when it's your turn.
People may also receive more than one invitation from the NHS, but are asked to only make one appointment.
The Covid-19 vaccines are all safe, effective and suitable for Muslims to have. The vaccines do not contain animal products or alcohol, and vaccine use has been fully endorsed by the British Islamic Medical Association.
In Liverpool, many local Muslim community leaders have also been working alongside us as volunteers, right at the forefront of the vaccination efforts. We are extremely grateful to the Abdullah Quilliam Mosque for fully supporting the NHS administering the vaccination for the Muslim community, and also for offering use of the Mosque as a vaccination centre.
With Ramadan approaching, we also want to reassure our Muslim community that taking the Covid-19 vaccination does not invalidate the fast, according to Islamic scholars – so individuals should not delay having their vaccination on account of Ramadan.
Most people feel well, or have only very mild flu-like symptoms for a short time after having the vaccine, which means they can continue their fast. However, it will be important to drink plenty when you can, and to rest during the day.
More information can be found about this at: https://britishima.org/operation-vaccination/hub/statements/
The latest guidance is that a second dose of the Covid-19 vaccine should be given between 77 and 84 days (11 to 12 weeks) after the first. This applies to both the vaccines currently being used (AstraZeneca and Pfizer).
Please don't be worried if you haven't received an invite for your second dose yet because our GP led vaccination sites are only able book patients a week ahead of time. One of the team will contact you when your second dose is due.
The type of vaccine you receive will be recorded on your vaccine card.
Both of the vaccines currently available in the UK –the Pfizer/BioNTech and Oxford/AstraZeneca COVID-19 vaccines - have been shown to be safe and to offer high levels of protection against COVID-19.
This means that you can feel assured that whatever vaccine you are offered, it will be worth your while to have.
However, if you do have a known allergy to any of the specific ingredients in either vaccine, or a history of serious allergic reaction known as anaphylaxis, you should discuss this with your GP for advice before having the vaccine.
Answer as per Q6
Please note: We have also included some additional information below about the recent blood clot information that has emerged – as we know this is likely to be a concern too:
The NHS is closely reviewing reports from Europe, but all the evidence currently available does not suggest that the Astra Zeneca vaccine is the cause.  Blood clots can occur naturally, and are not uncommon.
More than 11 million doses of the Oxford AstraZeneca vaccine have now been administered across the UK, and the number of blood clots reported after having the vaccine is not greater than the number that would have occurred naturally in the vaccinated population.
The UK's Medicines and Healthcare Regulatory Agency (MHRA), World Health Organisation (WHO), Public Health England (PHE), and the International Society on Thrombosis and Haemostasis have all recommended continuing the Oxford AstraZeneca vaccine roll out here in the UK.
So we are still firmly convinced that the benefits of the AstraZeneca vaccine in preventing Covid-19, with its associated risk of hospitalisation and death, far outweighing any unproven side effects.
Halting the roll out of a vaccine during a global pandemic also has consequences which puts lives at risk – especially when there are no signs yet of any data that really justify these decisions.
There could be a number of reasons for this as the way the vaccine is being rolled is very tightly controlled, with prioritisation decisions being led by national government.
Carers who meet certain criteria will be invited for a vaccine in the coming weeks. However, not everyone who looks after someone will be eligible.
This priority group includes carers who receive a carer's allowance, and those who are the sole or primary carer of an elderly or disabled person who is clinically vulnerable to severe illness if they catch COVID-19.           
Those deemed as clinically vulnerable to COVID-19 includes:
children with severe neuro-disabilities (you will be informed of this by your GP)
those who are designated Clinically Extremely vulnerable (advised to shield)
those who need care because of advanced age
adults who have underlying health conditions (as defined below)
The underlying health conditions included within this criteria are:
Chronic respiratory disease
Chronic heart disease and vascular disease
Chronic kidney disease
Chronic liver disease
Chronic neurological disease
Diabetes mellitus
Immunosuppression
Asplenia or dysfunction of the spleen
Morbid obesity
Severe mental illness
Younger adults in long-stay nursing and residential care settings
All those who are eligible as carers under these national guidelines should receive an invitation for a vaccine by 30th April.
Anyone in Liverpool who is already identified as a carer in their GP records; those who receive Carer's Allowance; or those known to Liverpool City Council or Liverpool Carers Centre Local Solutions, will be automatically invited for a vaccination.
However, anyone who thinks they might be eligible to receive a vaccine as a carer, but who doesn't currently receive Carer's Allowance or have their carer status recorded with any of the organisations mentioned above, should contact the Liverpool Carers Centre now. This includes carers aged 16 – 18, as well as adult carers.
They can do this either by calling: 07545652775 or by emailing: carersvaccine@localsolutions.org.uk. Alternatively, they can also complete an e-referral form by visiting: www.localsolutions.org.uk/carers-vaccine
Following a short assessment process, if a person is identified as an unpaid carer they will be provided with details to arrange a vaccination.
You can also read more about the definition of a carer in the government's 'Green Book' on immunisation here: https://assets.publishing.service.gov.uk/government/uploads/system/uploads/attachment_data/file/961287/Greenbook_chapter_14a_v7_12Feb2021.pdf
Answer as per above – Question 8
Answer as per above – Question 8
There has been a lot of outreach work, awareness raising with community leaders, community pop-up clinics being held in some areas with higher BAMER population.
In addition, a door drop with additional information leaflets (translated where appropriate) is being provided to these specific postcode areas as part of a Cheshire & Merseyside wide campaign. 
The CCG is also continuing to looking at other areas/ venues to help make the vaccine more accessible to these communities, e.g. the Florrie and the Abdullah Quilliam Mosque.
If you are not registered with a GP in Liverpool – you can still receive a vaccine. No GP practice should turn you away if you contact them to explain your situation, providing you are eligible to receive one.
However, if you are not currently registered to a GP practice, we would strongly recommend that you join one. This is really important – not just to receive a Covid19 vaccination, but also so that you can access ongoing support with any health needs you might have in the future.
You can find some useful information on how to register with a GP practice here: https://www.nhs.uk/nhs-services/gps/how-to-register-with-a-gp-surgery/
If you are shielding you should have received an invitation to have the vaccine from your local GP network. If not please call your GP and make them aware so that this can be arranged.
Once you have your appointment, see if friends/family can help you get to the vaccination centre. If not, people who have been shielding may be able to get a free taxi to their vaccination. Once you have your appointment, please call the Liverpool City Council COVID Advice Line on freephone 0800 169 3032 and ask about this.
This is a clinically based decision, so you would need to have this conversation with your GP or another health specialist involved in your care. They really are best placed to make these decisions about your health and risk factors with regards to covid19.
The Joint Committee on Vaccination and Immunisation (JCVI) has recognised that the potential benefits of vaccination are particularly important for some pregnant women. This includes those who are at very high risk of catching the infection, or those with clinical conditions that put them at high risk of suffering serious complications from COVID-19.
However, it does not apply to all pregnant women. You should discuss this decision with your GP or a specialist doctor involved in your care – as they are best placed to assess your clinical risk.
The Association of Reproductive and Clinical Scientists (ARCS) and British Fertility Society (BFS) have said that there is absolutely no evidence that the vaccine can affect fertility, and no theoretical reason why it would. The Covid19 vaccination is to prevent a virus that attacks your respiratory system, and it has absolutely no connection with the reproductive system.
You can read further advice here:
https://www.gov.uk/government/publications/covid-19-vaccination-women-of-childbearing-age-currently-pregnant-planning-a-pregnancy-or-breastfeeding
The vaccination programme continues to prioritise people most clinically at risk from Covid, and broadly speaking patients with ME/CFS do not come under the current criteria for underlying health conditions. However, some patients with ME who have more severe or additional health problems may be included.  If you believe you are eligible for the Covid vaccine due to an underlying condition, but you haven't been invited to make an appointment yet, you can contact your GP practice to discuss your level of risk and whether you should be included. This is a decision for each patient's own GP to make by applying their clinical judgement, on a case by case basis.
These decisions on patient categories and levels of risk are made by government and clinicians, and are based on all of the available evidence around who is most vulnerable to serious illness or health complications if they catch covid19.
See above.
Some people with MS would have been advised to shield and should have received an invitation to be vaccinated already, others are in the group currently being invited.
Questions asked during the focus group:
As a CCG, we don't manage the national booking system – this website is run by NHS England. We will feed this comment back to them, but all of the sites should be fully accessible, as all NHS services are supposed to be.
If you need an interpreter, we would recommend that you contact your GP practice who will arrange one for your appointment.
It's a patient's legal right to have a translator/interpreter at every NHS appointment they attend. If a GP practice is reluctant to arrange this for any reason, please feed this back to Sarah Dewar at the CCG at sarah.dewar@liverpoolccg.nhs.uk
The shielding list for clinically extremely vulnerable people has recently been expanded, GPs will send out letters to people soon if their condition is included. If your GP is aware of your HIV status and you are included in this category, you should be receiving an invite in March/April.
Dispersed asylum seekers are subject to the JCVI vaccine priority list, although undispersed asylum seekers are a priority group as it's harder to self-isolate for undispersed asylum seekers. There may be issues with GP registration for dispersed asylum seekers. Roving teams are working with local charities to support vaccinating asylum seekers and assisting in registration.
We would encourage everyone to take up the vaccine as soon as they are invited to make an appointment.
People who don't take up their vaccine initially will be contacted again, however they may have to wait to be re-invited by a GP-led site.   
In the meantime, they could also try to book an appointment themselves via the national booking system at www.nhs.uk/covidvaccine
The free vitamin D offer has now expired, as it just covered people for the winter months. The programme was part of a national offer from NHS England as part of covid19 resilience plans, and although the process to apply was via a website, the advice was that people could also contact their GP practice if they had any issues or queries.
Yes – there is no advice against doing this, so long as you are feeling well afterwards.
Most side effects of the COVID-19 vaccine are mild and should not last longer than a week, such as:
a sore arm where the needle went in
feeling tired
a headache
feeling achy
feeling or being sick
You can take painkillers, such as paracetamol, if you need to.
If you have a high temperature you may have coronavirus or another infection.
If your symptoms get worse or you are worried, call 111.
We understand that some people might have concerns about getting the vaccine because it is still fairly new and there are various rumours circulating online about side effects, particularly on social media, but we would strongly urge people to check the facts with official NHS sources in order to avoid any misinformation.
Thanks for raising this. We will certainly feed that back.
It is quite difficult to comment on the specifics surrounding a patient's care without having all of the relevant medical information – our view is that GPs really are best placed to advise patients on their own personal clinical risk levels, as they will be aware of their full medical history.
But if anyone is unhappy with their GP practice's advice, they should ask to discuss it with the practice further, or speak to another clinician involved in their care (such as a hospital specialist) for a second opinion.