NICE comes to Liverpool: 21st November 2018
NICE will be holding a Public Board Meeting and Question Time session in Liverpool on Wednesday 21st November 2018.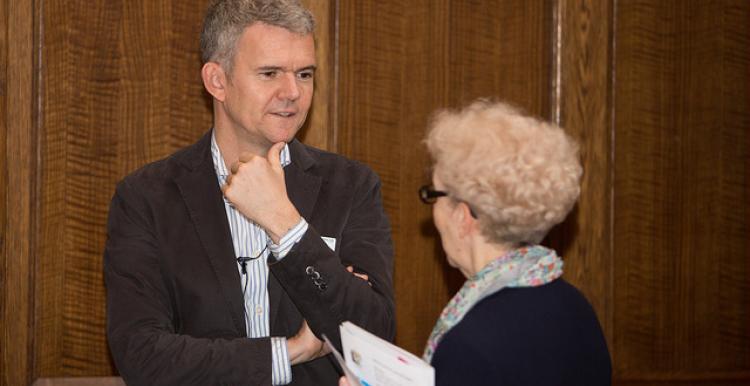 Do you have a burning question for NICE? Do you want to find out more about how NICE quality standards and guidelines are supporting and improving patient care and service delivery? Then book your place today to attend the NICE Question Time and Public Board Meeting for a unique opportunity to put questions directly to our Chair and Chief Executive.
NICE Question Time and the Public Board Meeting is a great way to get involved in NICE by putting your views and questions to the senior management team, hearing about the latest news and guidance from NICE, and finding out more about how NICE can support you to provide high quality care.
The event is open to everyone working within the NHS, everyone involved in providing healthcare as well as members of the public and patients. There is an informal networking lunch for all attendees, beforehand at 12 noon.
Following NICE Question Time, the NICE Public Board Meeting will take place and is also open to all. The papers for the meeting will be available shortly before the event on the NICE website https://www.nice.org.uk/Liverpool2018 and the agenda for the day is below.
Wednesday 21st November

Blair Bell Education Centre, Liverpool Women's NHS Foundation Trust,

Crown Street, Liverpool, L8 7SS

12:00 – 12:30pm                

Lunch

12:30 – 1:30pm

NICE Question Time

 1:30 – 4:30pm

NICE Public Board Meeting
There is no charge for attending NICE Question Time or the NICE Public Board Meeting, but, as numbers are limited, you need to register online via our website as soon as possible at https://www.nice.org.uk/Liverpool2018.