Share your story about A&E this winter
On Monday 13 January we're visiting the A&E departments at the Royal Liverpool Hospital and Aintree Hospital to speak to people about their experiences there. We want to gather some of the patient stories behind the statistics that are in the news.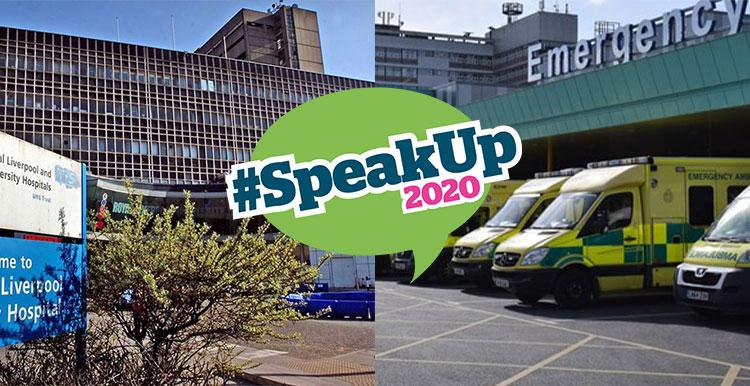 As well as speaking to people at A&E on the day, we also want to hear from anyone else who has been to A&E this winter. 
Take our survey and share your story: https://healthwatchliverpool.co.uk/ae-watch-2020-survey
We use your feedback to help improve services for everyone in Liverpool by sharing our key findings and concerns with service providers and commissioners.
Our A&E visits mark the start of a national Healthwatch campaign called #SpeakUp2020. The campaign encourages you to share your views to help improve health and care services for you and the people you love.
If you have a story to share, get in touch.