Contacting friends and family at Liverpool Hospitals during the Coronavirus pandemic
While hospital visits are severely restricted during the Coronavirus pandemic Liverpool hospitals have alternative arrangements in place to help patients and their families to keep in touch.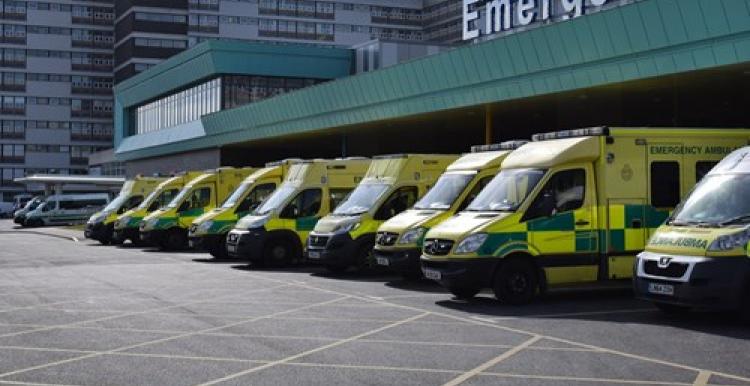 Here is the latest information about how to contact patients at Liverpool Hospitals as of 20/04/2020.
Liverpool University Hospitals NHS Foundation Trust
https://www.liverpoolft.nhs.uk/get-in-touch/family-liaison-service/
The Trust has launched a new Family Liaison Service to help patients and their families keep in touch.
The team will be supporting our patients, relatives and carers by providing updates on what's going on in our hospitals, and sharing messages to and from patients on our wards.
The service is available between 8.30am-5pm, Monday to Friday and 9am-3pm, Saturday and Sunday.
You can contact the team with a message or with any queries at:
The Royal and Broadgreen Hospitals
Aintree Hospital
Liverpool Women's Hospital
https://www.liverpoolwomens.nhs.uk/about-us/coronavirus-covid-19-information-hub/
We know that now is a very difficult time for the women, patients and families who are accessing our services and we understand that you will have many concerns relating to coronavirus (Covid-19). To support you to overcome some of the challenges that have impacted on Liverpool Women's services, such as the restricted visiting currently in place, we have launched a dedicated Family Liaison Service to hopefully help make things a little easier for you.
The Family Liaison Service is here to try to help with anything that will make your experience at Liverpool Women's as comfortable as possible at this difficult time and if we can help you we will do our upmost to do it.
You can contact the team any time online if you have any worries or questions and the team will be available to respond between 09:00 – 17:00, Monday to Friday. There will also be members of the team available intermittently on Saturday and Sunday. 
You can contact us in the following ways:
Phone: 0151 702 4353 (if you have to leave a message then the team will get back to you as soon as they can)
Email: pals@lwh.nhs.uk
Liverpool Heart and Chest Hospital
https://www.lhch.nhs.uk/about-lhch/coronavirus-information-hub/coronavirus-information-for-patients-and-visitors/
We know things are challenging at the moment if you have loved ones in hospital. Where possible please try to stay in touch with them through their own electronic devices OR you can use our email account: tcc-tr.lhchfamilyandfriends@nhs.net to send them a letter.
Please try not to call the wards directly.
Our Patient and Family Liaison Team will aim to call the named contact for each inpatient to provide regular updates.
If your query is urgent, please contact the liaison team on 0151 600 1768.
Alder Hey Children's Hospital
https://covid19.alderhey.nhs.uk/visiting-alder-hey/
If one of your relatives is transferred to our bespoke Intensive care provision (ICU), you will not be able to visit them in person. We know this will be difficult, but we hope you understand that this is in order to protect your relative and everyone around them. To help with this, we have set up a system allowing to you can send a message to your loved one by emailing covidinfo@alderhey.nhs.uk, or by calling our helpline on 0151 282 4907.
We also have a facility that allows you to have a virtual visit with them, using a tablet with pre-loaded software, if you and/or they don't have a device which enables this to happen. If you have any questions at all about any of the above, please have a look at the information and the FAQs page here. If you have a specific question, or really need to speak to someone, please do call our helpline on the number provided above.
If you have any questions or concerns relating to the care of a patient at Alder Hey and your appointment has been postponed, please contact our hotline Monday to Friday 9am to 8pm and weekends 9am to 3pm. 
Telephone number:0151 282 4907
Email address:  covidinfo@alderhey.nhs.uk 
Mersey Care inpatient wards
https://www.merseycare.nhs.uk/about-us/news/coronavirus-changes-to-mersey-cares-services/
All visiting to our inpatient wards is suspended. Please contact the ward directly if you have any concerns. Technology is being deployed across our wards to ensure our patients can maintain contact with relatives and friends.
Carers can expect to keep in touch with patients via our ward iPads, through Skype, Facetime or Zoom. Carers can expect to be invited to phone or video for any meeting that they would ordinarily be invited to attend. 
The Walton Centre
https://www.thewaltoncentre.nhs.uk/521/letters-to-loved-ones.html
We have had to take the difficult decision to suspend visiting at The Walton Centre for the foreseeable future. To help you stay in touch with your loved ones during this period, we have launched lettertolovedones@thewaltoncentre.nhs.uk. Emails sent to this inbox will be delivered to your loved one wherever they are in the hospital.
How to use the service:
Start a new email and write your loved one's ward in the subject line

Please put your loved one's name and date of birth at the top of the email

Write your message

Send the email to lettertolovedones@thewaltoncentre.nhs.uk
Unfortunately we cannot support sending return messages from your loved one. If your loved one has any communication difficulties we will support them appropriately.  
The inbox will be manned 9am-5pm Monday-Friday.
Clatterbridge Cancer Centre
Macmillan Cancer Support at Aintree Hospital
The Macmillan Information Service cannot provide a drop-in service at this time. Please contact the team on 0151 529 4742, email: macinfo@aintree.nhs.uk, or call the Macmillan helpline on 0808 808 0000.
Email a patient service
The form on this website allows you to send a message to inpatients the Centre. Your message will be printed and taken to the patient.