Patients asked to choose NHS 111 first over Easter weekend
People who need urgent NHS care over the Easter weekend are being asked to contact the NHS 111 service, especially on Friday 2 April (Good Friday) and Monday 5 April (Easter Monday) when GP practices will be closed.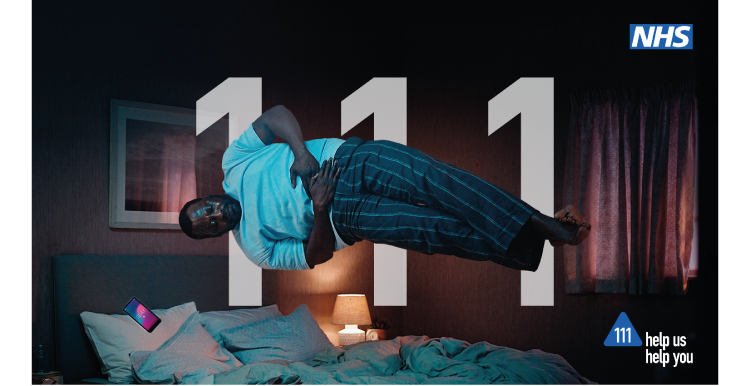 NHS 111 is staffed by a team of trained professionals and clinicians who will direct people to the most appropriate health service.
This could include an NHS walk-in centre, a GP practice offering out of hours support, a pharmacy, or a local hospital.
If patients are assessed as needing to attend a hospital Emergency Department or NHS Walk-in Centre they will be given a booked time slot to be seen, to help manage demand and ensure patients are safely socially distanced while they wait.
However, people should still dial 999 as normal in a medical emergency, when someone is seriously injured, their life is at risk, or they could be having a heart attack or stroke – every second counts with these conditions.
Dr Fiona Lemmens, a local GP and Chair of NHS Liverpool Clinical Commissioning Group (CCG) said:
"We know that sometimes patients feel unsure about where to go for help if they become unwell over a bank holiday weekend, when their usual GP practice may be closed. But the advice is really simple – contact NHS 111 first, and they will help direct you to the best place to go for care."
Dr Nik Sharma, a Consultant at Liverpool University Hospitals said:
"When patients contact NHS 111 first, it helps us to make sure that they are treated in the right place, first time – and seen as quickly as possible too. This is especially important over peak times such as bank holidays weekends, when our hospital departments can become very busy.
"Although people who walk into the Emergency Departments without contacting NHS 111 first will still be treated, those with pre-booked appointments from NHS 111 will be given priority, unless a patient comes in with a more pressing medical need. This means that contacting NHS 111 first really is the quickest way for most patients to be seen."
Evidence shows that nationally around 70 per cent of people attending a hospital Emergency Department just walked in, and the majority of those patients could have been seen through other services such as walk-in centres, GPs, or at a pharmacy – and often much more quickly too.
Dr Anne Kerr, a Paediatric Consultant at the Emergency Department at Alder Hey Children's NHS Foundation Trust said:
"Our hospitals are always here for patients and families needing emergency care. If you have a life-threatening condition, then you should still call 999 as usual. However, if you condition is not an emergency, then please call NHS 111 first as this will help us to reduce patient waiting times, ease pressures on our busy staff, and provide the best care possible for you or a family member."
Please be aware that whilst many local pharmacies are still open over Easter, some will be closed and many will be operating with different opening times to normal.
For the full list of Easter opening times for pharmacies in Liverpool, please click here or call NHS 111 for further advice on your nearest open branch.
Please also remember that access to local NHS walk-in centres continues to be by telephone triage and pre-booked appointments only during covid19 – call NHS 111 or 0300 100 1004 to access this service.
To access NHS 111, go to 111.nhs.uk or dial 111 at any time – it operates 24 hours a day, every day.
BSL users can use the NHS 111 video interpreter service by going to www.interpreternow.co.uk/nhs111.