NHS under more pressure – patients face longer waits
The NHS is facing more pressure than ever, with millions of people waiting for treatment. We want to highlight three areas which your feedback tells us are particularly affected: GP access, dentists, and hospital treatment waiting times.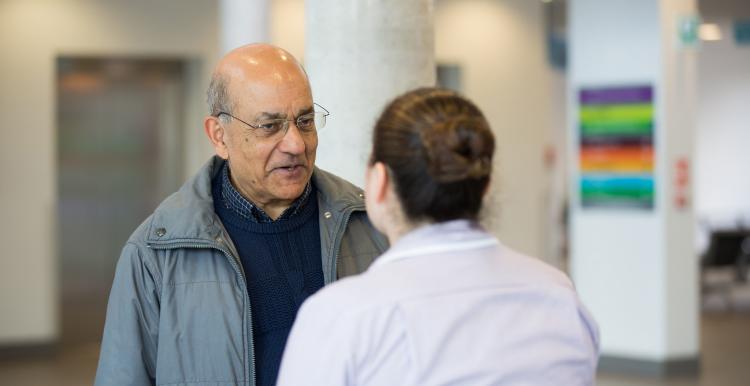 The pandemic hasn't been easy for anyone.  The NHS is facing more pressure than ever, with millions of people waiting for treatment.  Every week at Healthwatch Liverpool we hear from patients like you, whose lives are being affected by these long delays to accessing care and treatment.
We want to highlight three areas of the local NHS which your feedback tells us are particularly affected as we enter the Autumn/Winter period: Dentists, GP access and Hospital treatment waiting times.
We've been raising these issues with local decision makers so they know what matters most to you. We've also shared your experiences with Healthwatch England who are raising the issues at a national level.
Need dental care? You might be in for a long wait
The pandemic saw dental practices close due to the risks of 'Aerosol Generating Procedures' which could spread Covid-19.  Planning and extra precautions were necessary before it was safe for patients to be seen again.  Since re-opening, dentists have been able to see fewer patients because of the time required for deep cleaning in between appointments. Now, there is a huge backlog of patients who need treatment. There are very few practices taking on new NHS patients and new patients usually have a long wait for an appointment.
There is a regional service for dental emergencies who can arrange appointments for emergency care for those in the most urgent need.  This often leaves many people with lower levels of pain waiting for months to be seen by a regular dentist.  More practices are taking on new private patients, but we know that many local people can't afford to pay for private care.
In Liverpool, a significant number of calls we get are from people unable to find a dentist. This has increased month by month. The situation is not improving.
GP practices – struggling under the pressure
We've all felt the impact of the pandemic on our own lives. For many of us it has led to bereavement, social isolation, mental health challenges or putting on a few lockdown pounds – all of which can affect our health and may need GP input.  Many people put off seeking help from their GP at the height of the pandemic but are now noticing that GP practices are under more pressure than ever when trying to access treatment.  The Covid-19 vaccination programme has placed big demands on staff time in primary care.
The number of practices encouraging patients to use an online portal as the first step to getting a GP appointment has risen since the beginning of the pandemic. Where this works, it gives people another way of getting in touch with their practice. Some people really like online access, but many patients tell us that they just want to see their doctor face-to-face.
Online access is helpful for GP practices. Having some information about your problem or condition helps GP practices to make sure they can offer in-person appointments to those who need them. This is also why GP surgeries may now ask you for information about your condition if you try and book an appointment over the phone. However, we still hear from people who struggle to get an in-person appointment. People also tell us that tests and referrals are taking longer than usual.
If you are concerned about your health, please do contact your GP practice even if this feels more difficult than usual.
For further information: https://www.liverpoolccg.nhs.uk/news/liverpool-gps-set-out-six-steps-for-using-services-this-autumn/ 
Hospital care – millions waiting for care
The COVID-19 pandemic has resulted in many people having their operations, treatment and appointments cancelled or delayed. The NHS had to postpone non-urgent elective care treatment when the pandemic hit, to free- up inpatient and critical care capacity. While this helped medical staff respond to the crisis, it has resulted in a huge backlog of people waiting for treatment. 
The latest data shows that the number of people waiting for routine operations and procedures in England is at its highest level since 2007.
The impact of delayed treatment can be huge, potentially leaving you in pain and affecting both your physical and mental health. It can even stop you working and performing day-to-day tasks, such as cleaning, shopping and caring for others. 
Have you been affected by the NHS pressures?
Tell us about your experience of any health or care service via our 'Have Your Say' form.
Click here to complete a survey about the impact of hospital delays. This survey is run by Healthwatch England, and is open until Sunday 10 October 2021.