Meet Liverpool's Cancer Professionals: Event Report
On Wednesday 3rd November 2021, we held an online event for the public, called 'Meet Liverpool's Cancer Professionals'.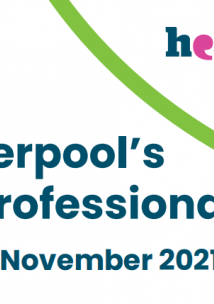 In Liverpool, cancer is our biggest cause of death, and the Covid-19 pandemic has had a serious impact on diagnosis, treatment and support for those living with cancer, and on health and social care services more widely.
We organised this free webinar to bring together professionals working in cancer services to talk about their work and the challenges they are currently facing, as well as to answer questions about local cancer services.
We were joined by staff working at:
Liverpool University Hospitals Foundation Trust (The Royal, Aintree, and Broadgreen Hospitals);
Liverpool Women's Hospital;
Clatterbridge Cancer Centre;
Citizens Advice Liverpool (CAL) Advice on Prescription, and;
Liverpool Sunflowers.
The first part of the meeting enabled each panellist to introduce themselves, their roles and the main challenges currently facing their services. Following the introductions from the panellists, we opened the meeting to questions from attendees and from people who had submitted questions prior to the event because they were unable to attend. We also included some questions based on feedback that patients have shared with us recently about local cancer services.
Read our report, available below, for an overview of the session, including full answers to our Q&A.