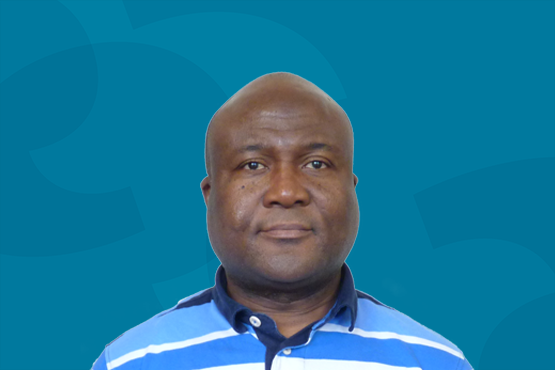 Cornelius
In December 2018, when I was introduced to Healthwatch Liverpool by a good friend, I did not have a second thought about my volunteering. I joined straight way!
I decided to volunteer because I want to help and care for vulnerable people in the community and also acquire skills to develop my knowledge in the health profession of which I am still studying.
I have undertaking induction and good training conducted by my Volunteer Manager - Steph Gregory.  I have participated in a Liverpool Women's Hospital listening event.
I have benefited greatly from volunteering.  For example, I have developed confidence in speaking to people regarding health concerns.  Also, it helps me to up-skill my knowledge in my course of study.
I will endeavor to continue this role because it helps people in the community and social services to be aware of what is going on regarding health issues.
Marie
Having recently retired after a long career in the NHS I was looking for a volunteering opportunity that would continue my interest in health and social care.
I appreciate how important the work of Healthwatch is in listening and obtaining feedback from patients and service users and was very impressed by the variety of projects offered by Healthwatch Liverpool for volunteers. These include working with homeless groups, obtaining feedback on Domiciliary Care services and Listening events in hospitals.
I am really looking forward to working with the other volunteers and becoming part of the team.
Odette
I grew up believing that charities gave services and things to people with little or no money. The people working with these organisations had nothing else to do and were called volunteers. Thankfully, that idea became extinct some years ago.
The volunteers at Healthwatch Liverpool each have their own full lives. What they would mainly like to do is improve their scope and knowledge, maybe at the same time sharing skills and experience with all of the UK health and wellbeing users.
Personally, I have been aware of Healthwatch for some time already before I began volunteering with them. After recovering from a serious health issue, I reached the conclusion that there were no better way to 'make my story known' or to give back all the gratitude I felt.
Healthwatch has assisted me in getting back to normal life again. It has allowed me to meet new individuals that share many common interests. I have become aware of the enormous need our community has as a whole, and, each person, as an individual, has added to my life experience.
With effort and input, all these needs can be addressed and possible solutions found. It seems obvious to me that us, the everyday users of health, social and wellbeing services, prove to be the best advocates (and fighters) of and for our needs.
Danielle
I decided to become a volunteer at Healthwatch Liverpool as I believe they offer a lot more than other volunteering opportunities. Volunteering roles are usually very limited and volunteers can only do a small number of things, however, at Healthwatch there are opportunities to take part in different exciting projects. Healthwatch work to find volunteering roles to suit your needs and that is why I am glad I became a volunteer here.
Volunteering experience at Healthwatch is also good for your CV as you develop and improve a wide range of skills. Even in a short time at Healthwatch I have already improved my confidence and communication skills.