Know the 5 Rights Campaign
As part of their work to improve local health care, NHS Liverpool CCG have been engaging with communities about their communication needs can be met.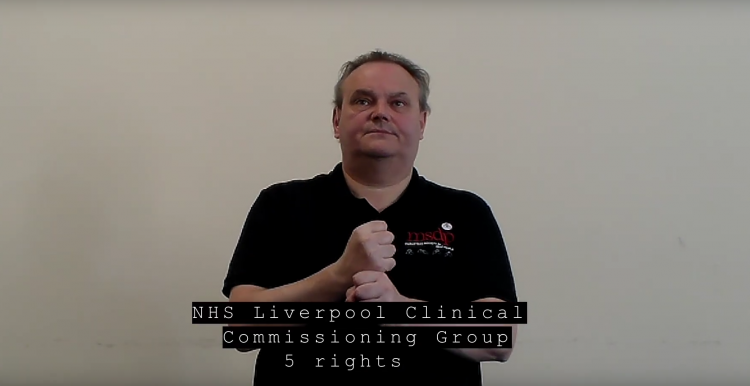 As part of this ongoing conversation and in response to feedback from previous engagements they are launching a new city-wide campaign aimed at improving care for patients in Liverpool with communication needs.
The 5 Rights campaign will remind both NHS patients and staff of the rights that everyone has when accessing healthcare services – including those who rely on braille, BSL, or other interpretation services.
The campaign highlights how the NHS is required to follow 5 important steps when providing care to anyone who is D/deaf, blind, visually impaired, has speech or language difficulties, or any other communication need.
These are:
Ask if you have any communication needs.
Record those needs on your health records.
Ensure that those needs are easily visible on your records.
Share those needs with other services if you are being referred.
Make sure those needs are met as part of ALL care.