Mental Health Awareness Week 14-20 May 2018
Jen, star baker and member of the Healthwatch Liverpool team writes about what we do to promote mental wellbeing in the workplace...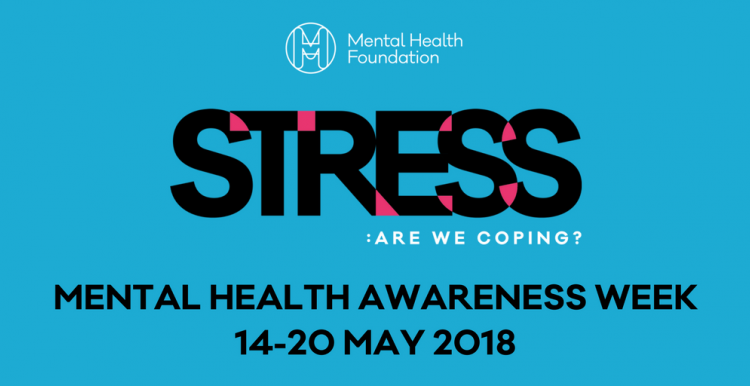 "How are you today?"
Sometimes one simple question can make such a difference. Here at Healthwatch Liverpool, we always start our day with a brew and this simple question. A cuppa and a chat first thing every day is one of the many steps we take to promote an open and supportive working environment.
From our own experiences and conversations with members of the public we know that speaking about our mental health and wellbeing isn't always easy. That's why we strive to ensure the opportunity to speak about our mental health is always present.
In order to be at our best when speaking to you about your health and social care enquiries, we need to practice self-care too. So what do we do to support our own mental health?
Cake! - Yes, we hold regular team 'bake off' days, where all colleagues are invited to bring in delicious baked goods, and share (not actually share) a slice with colleagues. We find that sitting with colleagues over a brew and a slice of Kasia's chocolate honey layer cake (below) improves team bonding and promotes open and supportive discussions. As judges of each other's baking, we're a lot more supportive than Paul Hollywood as well!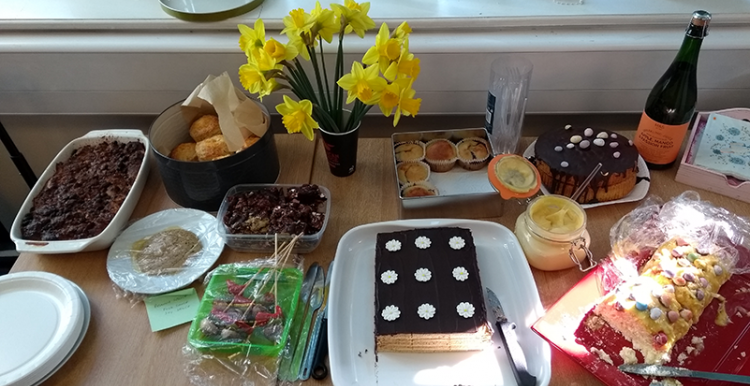 Wellness Action Plans – All Healthwatch Liverpool colleagues are invited to complete an optional and confidential wellness action plan, which includes the opportunity to share actions that can be taken by employer and employee to promote wellness. This helps to create a supportive relationship between supervisors/supervisees, with specific awareness and understanding for individuals based on their own wellness action plans.
Yoga – Many of our colleagues get together on Thursday evenings for yoga! An hour dedicated to mindfulness and relaxation can promote wellbeing (and we have a good giggle together also!)
With our information and signposting helpline and our work maintaining The Live Well Directory we have a wealth of knowledge to share. We're a walking, talking directory of services, so we are well clued up on activities available in Liverpool, to empower our mental health and wellbeing. Whether it's Liverpool's 'Frazzled Café' for peer support, or the 'Singing Our Socks Off' community choir, we know that Liverpool has some outstanding services and activities to get involved in.
As a carer who has faced mental health issues before, and hadn't previously known where to turn or what was available to me, I am now empowered to volunteer each week and am a member of a community walking group! This helps me to be mindful and aware of my own mental health.
What helps you?
Whether you're looking for community activities to get involved in to promote positive mental health, you're facing some difficulties with your mental health and don't know where to turn, or you'd like to share your experiences of accessing mental health services, Healthwatch Liverpool is here to point you in the right direction!
This Mental Health Awareness Week, Healthwatch Liverpool will be talking about mental health. Will you?