What we do to improve our mental wellbeing #WMHD2019
Today is World Mental Health Day 2019. In her latest blog, Ruth asks some of her Healthwatch Liverpool colleagues what they do in their free time to help improve their mental wellbeing.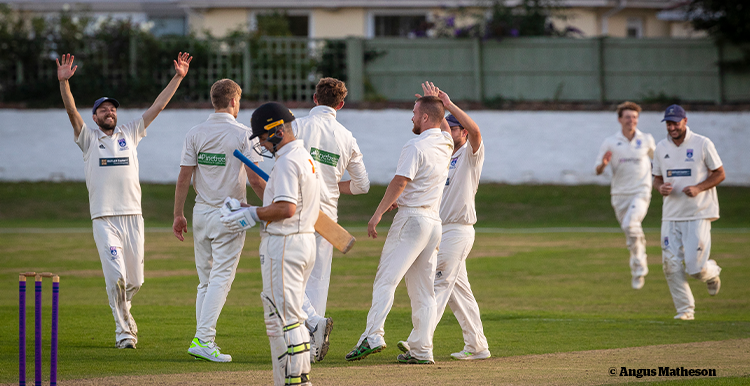 Most of us now understand that we need to look after our mental health and wellbeing and although we have increasingly busy lives, many people are scheduling in time to take part in activities that improve their wellbeing and in turn, keep them in a positive and joyful frame of mind.
The team at Healthwatch Liverpool are no exception. I knew we had a lot of different hobbies and interests in the office so I asked them what they did to improve their own wellbeing and mental health.
Have a read and see if you get any ideas about new activities you would like to try!
Ruth
---
"I've played cricket since I was young. As a bowler I get the mix of having individual battles with the opposition batsmen as well as the fun of being part of a team. It keeps me active but it's also a way of staying in touch with people I've known for years and meeting new people from all over the world. I've played with India and Australia internationals and against players I grew up watching as a youngster. There's a local organisation called 'Opening Up' doing great work promoting mental wellbeing and suicide prevention through cricket which is well worth checking out."
Andrew
My main ways of looking after my own wellbeing include:
Photography – This is a great creative outlet for me, particularly when combined with music, which is one of my other big interests. I love taking photos at gigs and can often been found wielding my camera down in the mosh pit! I also have a passion for portrait photography. I can spend many happy hours editing photos, which I find very meditative, and I've been doing a 'photo blog' for the past 8 years, which gives me a space for writing about, and photographing, events in my life.
Music – as I've already mentioned. I have pretty eclectic tastes – from punk to polkas, traditional ballads to Tex-Mex, Krautrock to Qawwali!
Books – I'm a voracious reader, mainly of contemporary fiction, and I'm a member of Liverpool Women's Book and Film Club – which leads to another interest…
Film – I'm a bit of a fan of pretentious, indie, arthouse cinema! Keen on women directors too, obviously!
Radio and Podcasts – I listen to a lot. In an alternative reality I'm a full-time producer/podcaster… Maybe one day!
Claire
I am an outdoors obsessive. I love being in the fresh air and without time outdoors I start to feel hemmed in. I get my outdoors fix in various ways – while cycling in and out of work and between meetings, at the allotment I have lovingly semi-neglected for about 25 years and walking in hills and mountains whenever I can get there. But the outdoors fix I enjoy the most is outdoor swimming. I'm not a strong or speedy swimmer and especially with one arm that doesn't work properly (a hill walking injury) my stroke technique is never going to impress. But I love water. As long as there is no roof, I love plunging into water, whatever the season or weather and enjoying the feel of the water on my skin. I love playing in the waves, jumping and splashing like a big kid. I love the squeal and wild laughing from the fellow fools who swim with me. And I love the way we come out of the water with huge drunken like grins. I think the picture shows the pleasure.
And because even an outdoors obsessive like me has to come indoors and sit down sometimes, I have a second obsession. I practice zen meditation and am an ordained zen monk. Allowing time and space in my ridiculously busy life to sit down and shut up is vital for me. Without it I don't think I'd be in a fit state to enjoy my life. Ruth who is writing this blog really wants to include a photo of me in my full robed attire looking like a reject from Harry Potter, but unfortunately I can't find one…!
Sarah
---
Being a busy mum and working part-time means I don't get much 'me' time.  Since getting my Fit bit I have become more active and now plan days of brisk walking during the week.   After dropping the munchkins to school I go for a  45 minute walk with my friend.  It's a great way of catching up with friends, getting exercise and its free!!!
Naz
Pottery was something I'd fancied giving a go for a long time and I finally found a course about a year ago where I could do a free taster session.  I often find starting something new a bit nerve wracking, especially when it's a well-established group, however everyone was really laid back and relaxed so I need not have worried. 
I am now completely hooked and find the pottery classes have become a key way to help me maintain good mental health as the sessions give me something to focus on whilst also providing an opportunity to relax (or chuck a piece of clay on a wheel if I'm feeling quite stressed!). 
It took me time to find something I really enjoyed and could fit in around work but with perseverance, finding an activity where I can let go of everything for just a few hours has made a huge difference to how I feel on daily basis and the anxious-perfectionist in me absolutely revels in making mistakes now too!!
Lynne
As a Carer, and as someone with long term health conditions, I don't often physically go out to take part in activities, which is why online peer support groups are of such benefit to my wellbeing. I take a lot of comfort in having this a space to talk to others who understand how I may be feeling. These include groups for Carers to talk about their struggles without fear of making anyone feel guilty, as well as a large online community of people who share my long term health conditions, where we talk about the physical aspects of having these health problems – we talk about and share tips for self-care, discuss and learn about best practice in healthcare, to enable us to advocate for our own care needs, and it provides a safe place to talk about how physical health issues can impact you emotionally. I have made some great friends from around the UK on these groups.
I am a member of a slimming club, which has enabled me to find some of my self-worth again, having always struggled with my weight and obesity. I've made lifeline friends through my weight loss journey; friends who have championed me on my best weeks, and empathised and supported me on my worst, and stayed with me while I strive to lose weight, both for my physical and emotional health. While I'm not where I want to be yet, I know it's a journey with ups and downs, and having that support on a weekly basis, with people who have faced the exact same hurdles, has been a lifeline during what has been an emotional rollercoaster!
Jen
As for me, I've always been a self-confessed 'Hobby Queen' and have tried many weird and wonderful activities in my lifetime!
I've realised that the best thing for me is to have a balance of creative, calm and active things in my life so right now my favourite hobbies are: cooking, playing violin in an orchestra, yoga and meditation (particularly aerial yoga at the moment!) and 5k runs…  plus a lot of HIIT classes and weightlifting so I can balance the zen feeling of yoga with feeling like Arnie in the gym!
Ruth
If you would like more information about any of the activities the team have written about or you'd like to try something new, why not search The Live Well Directory
#wellbeingliverpool #beactive #becreative #becalm #besocial #beuseful