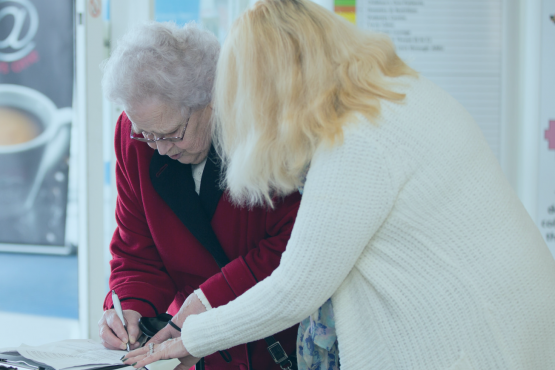 We're setting up a new way for people and organisations in Liverpool to have their say on local social care issues and share your experiences with those who have the power to make change happen.
Healthwatch Liverpool is independent of the council, the NHS, and local social care providers so you can talk to us openly and honestly. All the feedback you give will be received in the strictest of confidence and will be anonymised before being included in any reports we present to the council or other decision makers.
Social care is an important area, especially now that more people are living longer lives, and with more long-term health conditions and disabilities, and need more care and support. We want to be able to contact you and ask you about your experiences of social care so that we can make sure social care services in Liverpool are working for everyone who uses them.
Sign up to the Liverpool Care Matters mailing list to be the first to hear about our upcoming projects. You'll be sent details of surveys where you can share your views on specific issues, dates of upcoming focus groups and other meetings as well as information about how to raise the issues that are important to you.
We'll be running a number of projects over the coming year to gather your views on a range of different subjects.
Tell us what you think and help make care better for you, your family and your community.
Call: 0300 77 77 007 between the hours of 09:00 – 17:00 Monday to Friday.
Post: 151 Dale Street, Liverpool, L2 2AH