In her latest blog, Ruth, who works on our Wellbeing Liverpool project has written about how she's been looking after her own wellbeing while staying at home.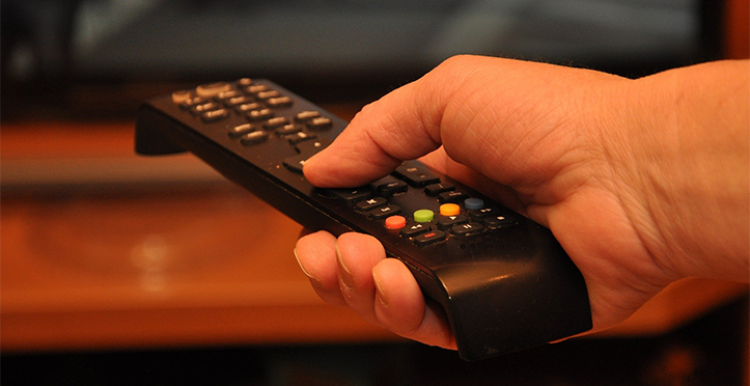 What a difference a week makes. Last Thursday my working day looked like this: I visited a reading group in Calderstones first thing, went straight over to St Johns Market to help man a stall for Healthwatch Liverpool at a charities event and then went over to Firefit to make plans to attend their Wellbeing Wednesday where I would be taking part in a balance class, a vegan lunch and some personal training.
By Friday, most community groups had made the sensible decision to start winding down and closing temporarily to help slow the spread of Covid-19. As most of my day to day work is generated from my visits to community groups, my role has changed drastically and I've also gone from interacting with 30+ people a day to working from home with my laptop on my knee!
As a definite extrovert, I'm finding this 'new normal' a bit unsettling to say the least so I'll be blogging about how we can best use our time at home to work on our wellbeing whilst we can't see our friends and colleagues and take part in our favourite wellbeing activities.
I'll be looking at different themes for ways we can do with and today I'm going to start with one thing most of us will have been doing a LOT of – watching TV.
Anyone who knows me knows I am self-confessed telly addict – so far so good, a lot more time to fit in the enormous amount of TV I watch anyway (people who know me also marvel at how I can fit in so much telly round a busy social life and lots of hobbies).
I use TV as one of my forms of switching off and relaxation. 'Easy' programmes work for me, and if I'm a bit stressed there's nothing I like more than putting on an old episode of TOWIE* and having a good laugh. However, I'm aware that TV can also be bad for our wellbeing, so here are my tips on how to use it your advantage:
Watch what you watch…
It's extremely tempting at the moment to watch the news more than ever. In 'normal' times, I rarely consume much news as I find the media tends to focus more on bad news than good news (and there's still lots of good news out there!) but even I have been watching more news than usual, waiting for the next announcement as the unknown is probably the most unsettling thing right now.
Limit your news intake (this includes newspapers, radio and social media). Perhaps set yourself a couple of set times a day to take in the main headlines and then let it go. Since the invention of rolling news channels the media have had to create more and more dramatic headlines to grab the attention of viewers and readers to avoid going over the same stories. Bear that in mind and just take from it what you need to (that includes avoiding wild conspiracy theories!)
Now might also be a good time to watch lighter shows and comedies, personally I'd definitely avoid disaster films and horrors!
Make it Social
TV Club, anyone? Only a couple of weeks before social distancing I suggested two TV shows to friends and family, Love is Blind and This Country (very late to the party on that one I know!) As many people I knew got hooked on these shows, it was great to get messages and in person catch ups about key hilarious and shocking moments that happened.
Why not message a group of friends suggesting you all start the same programme at the same time to discuss after each episode like a book club? With so many catch up services available now, it doesn't even have to be something new, which brings me to…
Nostalgia
TV programmes from our youth can almost feel like a bit of a comfort blanket during times of uncertainty as they remind us of simpler times. I'm currently watching 90s Coronation Street on ITV3 and I can never watch too many episodes of Friends over and over again.
Find Common Ground
It's great to have a regular programme a few of you are interested in. I'm not a fan of WhatsApp groups in general but I *do* have a Coronation Street WhatsApp group where we mainly laugh about which characters are annoying, but in times like these little things like that can make you feel really connected.
If there's a programme you LOVE that none of your friends watch, you can always search Twitter hashtags to see what people are saying about it. I am one of the very, very few people who still watches Neighbours every day. This week Neighbours is celebrating it's 35th anniversary and is showing a series of special episodes. No one I know watches Neighbours, but I had a really good laugh reading what people have been saying about the episodes this week – Neighbours fans tend to poke fun at it in an affectionate, heartwarming way.
Catch Up
If you're anything like me, time to catch up on all those shows on your planner… or not, my planner had 1% remaining on it, my Sky Box broke on Friday and although I've got a new one now I lost ALL my programmes… but there's plenty more to download! Finally…
Watch what you enjoy
Ruth
*I realise I will be judged on my viewing habits throughout this article but I don't care and I also don't believe in the term 'Guilty Pleasures'. If you enjoy something, cheesy or not, get as much enjoyment from it as you can!